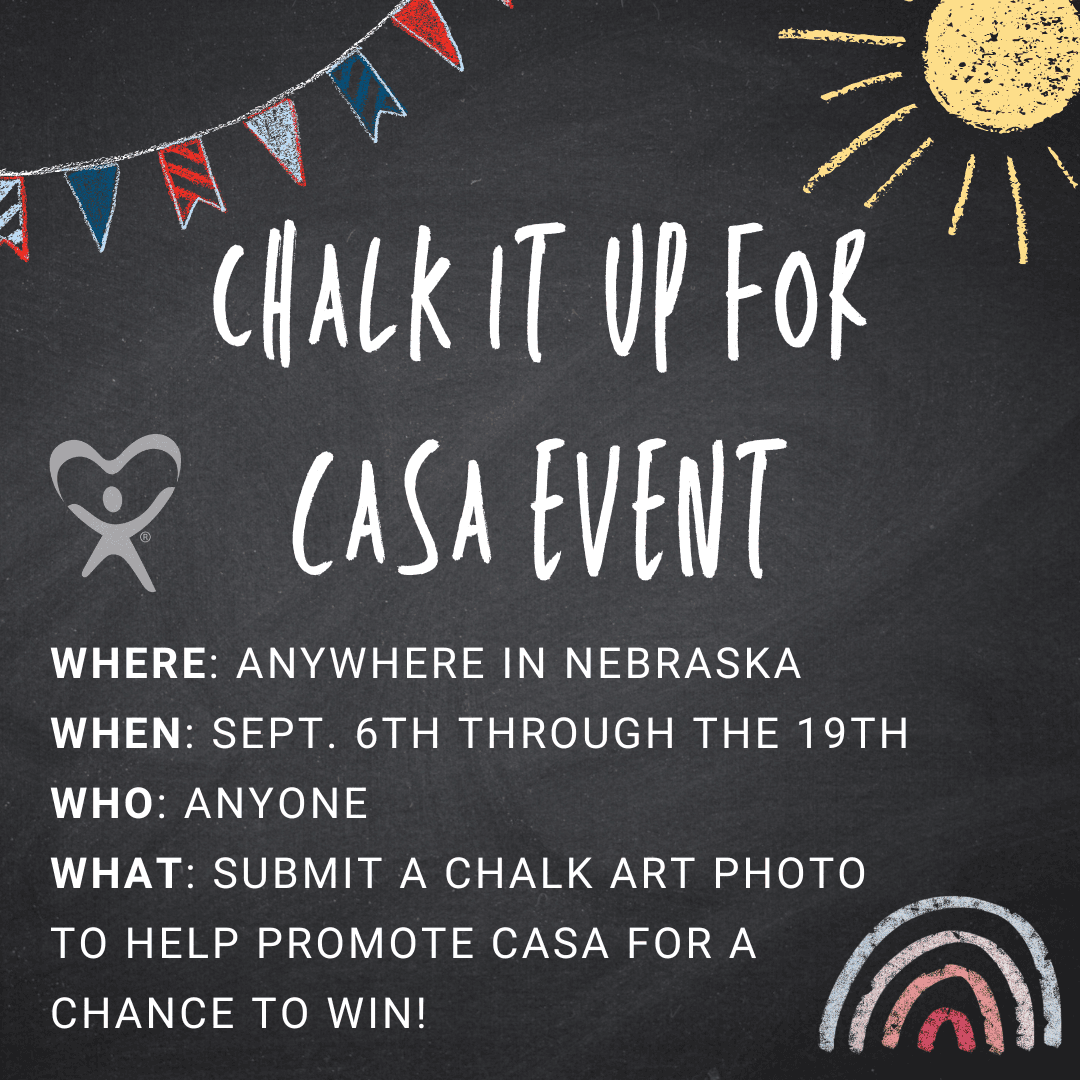 WHEN: Sept. 6th through the 19th, 2022
WHERE: Anywhere in Nebraska
WHY: Get the word out about CASA's advocacy for kids and our need for more volunteers while having FUN!
THEME: Step Up to the Plate: We are looking for new volunteers who will "Step Up to the Plate" and advocate for children in foster care.
Submission: A photo of the art submitted by 5 pm central time on Sept. 19, 2022. We ask all artists to work with their local CASA program to publicize their work. You can find your local program here Please take a photograph and submit up to 2 works of art.
Winners: Announced Monday, Sept. 26th.
Prizes: $500 Grand Prize, $250 Second Place, $100 Third Place, $50 Best Children's Piece, $50 Best Family Piece, $50 People's Choice Award
Cost to Enter: $0 Everyone is welcome to participate in our chalk art contest. We ask that each participant work with their local CASA program. You can find your local program here
Judging will be based on 1. Overall design; 2. Originality & Creativity; and 3. Interpretation/Execution of the CASA Mission, the need for more volunteers, and our theme, "Step Up to the Plate" for CASA
Submit Photos Here: https://www.nebraskacasa.org/chalk-art-competition.html